Chevy Duramaxx Lifters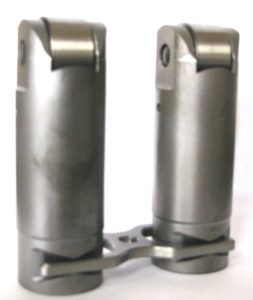 Utilizes a 24mm full complemented roller bearing. This matches stock bearing size to complement existing cam grinds.
Improved link bar location improves the ability to drop the lifter down farther for reground cams.
Allows up to .575 cam lift.
Coatings to reduce friction and improve lubrication.
Drop in design for easy installation.
Use stock pushrod ball end design.